Rider Bios
True Name: Hljödhr Istalri
Name: Catarwen
Nickname: Cat
Age: 20 Years
Gender: Female
Race: Human
Dragon: N/A
Sword: N/A
Magic Color: N/A
Specialization/Strengths: She
can
be quite intelligent, if she stops and clears her minds. She's a terrific swordswoman, and has never been defeated in battle. She's almost a match for elves.
Weakness: She's ignorant and thinks too highly of herself. She often makes careless errors that can have costly consequences. She has radical ideas, as well, that can be highly stubborn and not thought out very well.
Personality: She's indignant and prefers to think she's right, and everybody else is wrong.
Allegiance: Varden
Short Biography: She was born in Surda, and at the age of 13, her mother took her to Carvahall, where Catarwen first heard of the "Varden." She became more and more interested in their beliefs and causes, and at the age of 15, she set off to find them. When she finally found them at the age of 16, she joined the Varden, and the Varden's leader is really the only person she respects.
Picture:
------------------------------------
True Name: Maela Sundavar
Name: Jewdana
Nickname: Dana
Age: 27 Years
Gender: Female
Race: Human
Dragon: Tarasque
Sword: Orúm
Magic Color: Dark Red
Specialization/Strengths: She's intelligent with battle plans and has a terrific memory -- to a point where it's considered completely unnatural.
Weakness: She is hot-headed and easily angered. Her fighting skills are definately not as refined as her plotting and memory skills. She can be demanding and quite stubborn.
Personality: She's intimidating (unintentionally) and has a refined air about her. She's not your average, every-day human, and tends to be offlandish.
Allegiance: Reviving Galbatorix
Short Biography: Her history is very dark, and has been filled with sorrow since she was little. She prefers not to talk about it. So don't ask. Or go ahead, ask; it's your neck.
Picture: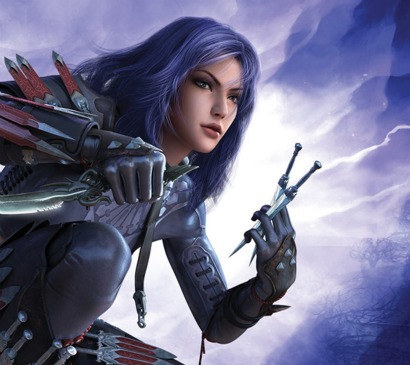 Dragon Bios
Name: Tarasque
Nickname: N/A
Gender: Male
Age: 25 Years
Rider: Jewdana
Mate: None
Offspring: None
Markings: He has a large scare on his left thigh. Otherwise, see picture for details.
Scale Color: Black; Red; Yellow; Orange Mixture
Personality: He thinks he's better than everybody, and prefers solitude. He has incredible bloodlust, it's scary.
Picture: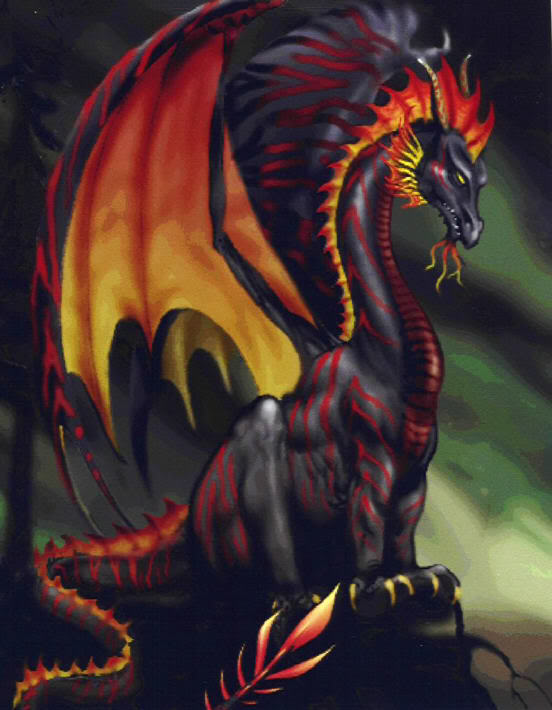 Sword Bios
Name: Orúm
Owner: Jewdana
Color: Dark Red
Sheathe: It's a dark, dark grey [ NOT black ], with mahogany flames licking up on both sides of it. It's name, meaning 'serpent' in the Ancient Language, is enscribed at the top of the sheathe, near the hilt.
Markings: N/A
Special Ability: When being attacked by another sword that's currently using
its
magical power, it becomes covered in Seithr oil. [ it ONLY works when the other sword's special ability is being used. ]
History: Originally one of an elf's, Jewdana managed to fight and ultimately disarm and defeat the elf, but took the sword instead of the elf's life. Ever since then, she's kept it.
Other: N/A
Picture: